Our offer electric carriages
Leffert FM-40 Transporter 2WD
The smaller sister of the FM-50. Of course made with the philosophy of Frisian Motors in mind. Strong, functional and already a complete machine as standard.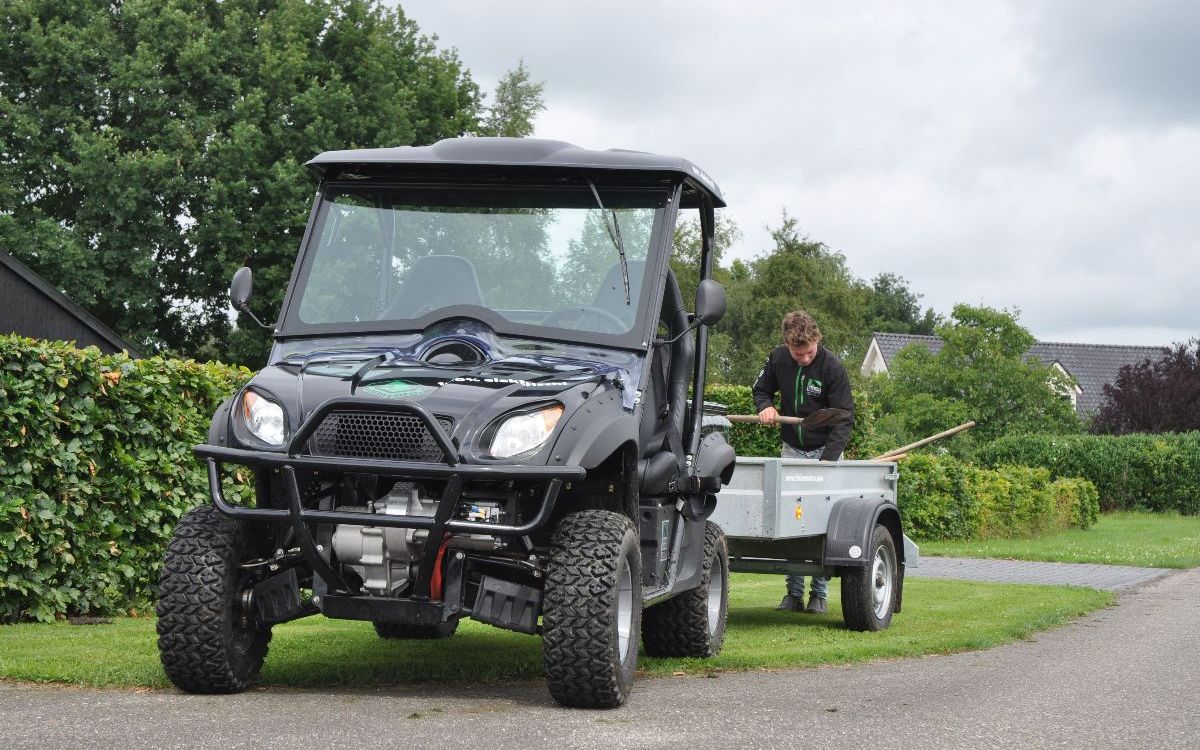 Leffert FM-50 Transporter 2WD
Almost silent and environmentally friendly transportation across rough terrains, beaches, woodland or indoors. That's what the fully electric Leffert FM-50 by Frisian Motors is all about
Leffert FM-55 Transporter
You want to be able to get out of the car in a quick way, but the power and speed of the FM-50? Then the FM-55 is the vehicle for you! The functional benches make it no problem to get out quickly.
Leffert FM 80 Transporter extended 2WD
Based on the success of the Leffert FM-50, the Leffert FM-80 is the extended version and can seat 4 (optionally 6) people. Comes as standard with power steering and with an exceptional turning circle, heavy suspension and a very robust cabin with polyester roof.
Frisian Motors is increasingly being asked for an electrical transporter with an extra-long loading compartment. Because the loading compartment on the FM-50 with a width of 130 cm did not always suffice, we had to look for something new. From that request we started making drawings and construction calculations. 
If you are the type who seeks out extreme environments, like the beach, the mountains or if use trailers or tools weighing up to 2000 kg? Then the Leffert FM-90 4×4 is the one for you! 
Leffert FM-100 Transporter 4WD
Do you want to go to extreme conditions with 4-6 people, like the beach, the mountains or do you want to use trailers up to 1000 kg? Then the Leffert FM-100 4WD is your vehicle! Equipped with low gearing for extremely strong traction.
Discover all posibilities with our configurator
Frequently Asked Questions