Factory for smart electric driving
The most eco-friendly producer of 100% electric vehicles.
Discover all posibilities with our configurator
Our collection electric transporters
Leffert FM-40
The smaller sister of the FM-50. Naturally made with the Frisian Motors philosophy in mind. Strong, functional and a complete machine as standard.
Leffert FM-50 2WD
Almost silent and environmentally friendly transportation across rough terrains, beaches, woodland or indoors. That's what the fully electric Leffert FM-50 by Frisian Motors is all about.
Leffert FM 80 2WD
Based on the success of the Leffert FM-50, the Leffert FM-80 is the extended version and can seat 4 (optionally 6) people.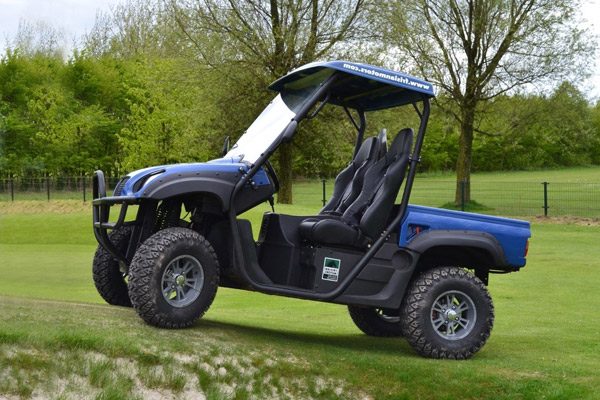 Leffert FM-90 4WD
If you are the type who seeks out extreme environments, like the beach, the mountains or if use trailers or tools weighing up to 2000 kg? Then the Leffert FM-90 4×4 is the one for you!
Leffert FM-100 4WD
Do you want to visit extreme conditions with 4-6 people, such as the beach, the mountains or do you want to use trailers up to 1000 kg? Then the Leffert FM-100 4WD is your vehicle!
Leffert FM-55
You want to get in and out in a quick manner, but the power and speed of the FM-50? Than the FM-55 may be the vehicle for you!
Request a test drive immediately
What clients say
about us
Frequently asked questions