Frisian Motors
Manufacturer of electrical work and vehicles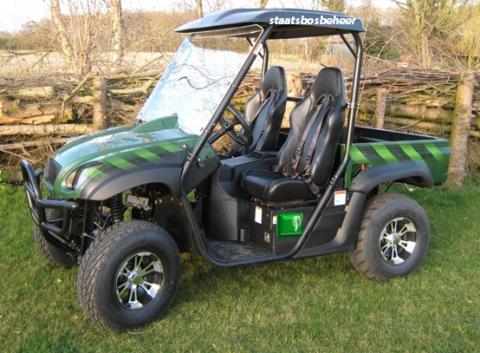 STAATSBOSBEHEER TESTS THE FM-50


 

Staatsbosbeheer Schoonloo-Orvelte region has done an extensive test with our electric transporter. All employees were given the opportunity to take a test drive through forest and heathland, and they jumped at the opportunity. "We have seen many electric vehicles. They did not much agree with the bad forest roads. They got stuck: they were more like golf carts. But the Frisian Motors vehicle surpassed everything we have seen.

This Leffert can also be driven on public roads and is very suitable for covering somewhat longer distances. We are very pleased with that," says overseer Mr Lindeboom. In the Netherlands, dozens of Lefferts are now driving around the forests of Staatsbosbeheer.